Brighten Up Your Living Spaces with a Lighting Control System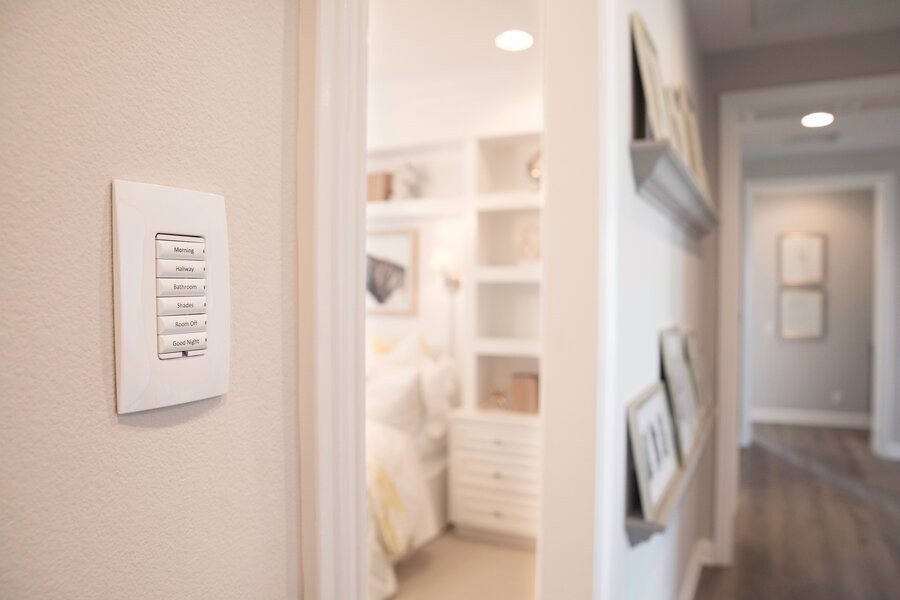 Trusted Brands Deliver Innovative & Integrated Lighting for Your Home
Imagine illuminating every area of your home at just the tap of a button! With a high-end lighting control system from a leading brand, you can easily and remotely manage every lighting fixture throughout your Frisco, TX, home.
Brighten your rooms, transform your home's atmosphere, and enjoy seamless lighting automation in one go. Want to find out more about this innovative lighting setup? Keep reading below.
SEE ALSO: How a Control4 Smart Lighting Control System Transforms Your Home
Top Benefits of Smart Lighting Control
No matter how many lighting fixtures and zones you have across your home, a smart lighting control setup can seamlessly integrate every single one under one system. Simply press a button on your smart device of choice, whether it's your smartphone, tablet, or wall keypad or panel, and your lighting control system is entirely in your hands.
Complete automation is possible too. Program your lights to automatically brighten as the day begins and dim to a warm, candlelight glow in the evening. By setting lighting scenes, you can also ensure a perfectly lit space based on the event or your mood.
A Professional Installation from Avatronix
Entrust your lighting control installation to our team at Avatronix. Our experts have extensive experience and work with only the most trusted brands like Control4 and Elan to bring a cohesive and centralized setup to your entire property.
Not only do we prioritize your lighting's performance and reliability, but we also take your home décor and interior design into consideration. We effortlessly merge your lighting with your preferred aesthetics. You'll notice zero intrusion with top-tier lighting that elevates your home environment overall.
Want to learn more about bringing an upgraded lighting control system to your smart home? Give our team at Avatronix a call or fill out our online contact form to schedule a no-obligation consultation with us. We can't wait to hear from you!